Mission Statement
Untold News is dedicated to building support for Israel by educating Americans about Israel's cutting-edge technology, medical, scientific, and environmental advances, and vital humanitarian work. Our aim is to raise awareness of Israel's extraordinary contributions so that the next generation of leaders will see Israel as a valued friend.
---
Our Team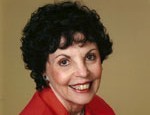 Marcella Rosen
President
Marcella founded Untold News in January 2010. In 2002, she established the Campus Tolerance Foundation to research and create awareness about the bias present on college campuses. She formerly held the role of Director of Media Worldwide, an Executive Vice President and Corporate Board member of NW Ayer Inc, then one of the largest advertising agencies, as well as President of Trager-Rosen, Inc. and Executive Vice President of Freemark, an early dot-com.She serves as a Director of the 92nd Street Y, the Jewish Community Relations Council, and the Abraham Joshua Heschel School. Barnard College awarded Marcella the Distinguished Alumna Award in May of 2015. She is a past recipient of the Matrix Award for Advertising from Women in Communications and the Crystal Prism award from Advertising Women of New York. She was the Founder and Chair of The Deciding Vote, an ad hoc group in communications, which ran a campaign to get women to vote in 1992. The group was given $3 million in free time and space and received much press coverage.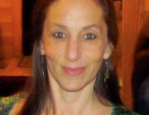 Anne Etra
Publishing Director
Anne Etra published Tiny Dynamo and El Pequeño Dínamo for Untold News, runs its Facebook sites, and provides writing and speaking services for the Israel cause.
Her corporate life was with Oxford University Press, she is a proud Penn alumna, and a senior fitness professional.
---
Board of Directors
Steve Farkas
Steve is a Principal at the Farkas Duffett Research Group, LLC., a consulting company that uses the tools of public opinion research to help foundations and other non-profits succeed with its programming initiatives and reform efforts. He previously served as Director of Research for Public Agenda, a non-partisan non-profit think tank, from 1992 until 2004. Steve is the main author of over 100 major opinion studies. He has appeared many times on CNN, NPR, CBS, ABC and other media. He received his BA from NYU, and an M.A. and M. Phil. from Columbia University. Steve received a MacArthur Pro-Dissertation Fellowship and is writing his dissertation on religious faith and tolerance.
Gadi Lalazar
Gadi is a Gastroenterologist and Hepatologist at the Hadassah Hebrew University Medical Center in Jerusalem. He earned his BMedS and MD from the Hebrew University in Jerusalem, and completed his medical training at Hadassah with honors. At Hadassah he currently combines patient care with teaching and research and has published more than 20 peer reviewed papers.
David Landau
David Landau is Co-Founder and Managing Director of DGital Media, a New York based audio engagement company that partners with media brands to create, distribute and monetize audio/digital programs.
Previously, David served as a Co-Chief Executive Officer of Dial Global, Inc. and Westwood One, Inc. In 1994, he co-founded Multiverse Networks, Inc., a network radio company that developed and syndicated The Dr. Laura Schlessinger Show. Previously, he held top management positions at Premiere Radio Networks. David has been a Member of Radio Advisory Council at Arbitron Inc. since March 2010.
Amy Rubenstein
Amy is a top Executive with Peter Luger Steak House. She is a member of the Board of the Jewish Community Relations Council of New York and a Lifetime Member of the Jewish Museum.
David Sklaver
David is founder and CEO of conductivmedia, an integrated marketing/media consultancy. He has run a number of major advertising and media agencies including DDB NY, Wells Rich Greene, and KSL Media. David's connection with Israel is profound and personal, since he is the child of Holocaust survivors and has many close relatives who live in Israel.
---
Advisory Committee
Kenneth J. Bialkin z"l
Harold R. Handler
Burton Lehman
Ezra G. Levin
Keith Rosenbloom
Oliver K. Stanton
Stephen Stulman 
Steven Wils